Kitchen Remodeling: General Contractor Offers 5 Key Elements to Consider

As a general contractor in the South Bay area, we are involved at any given time in a number of kitchen remodeling projects. There are a few pitfalls that homeowners face when it comes to remodeling their kitchen. A major one has to do with the tendency of some homeowners to limit what elements they want to include in the process. Here is an overview of five key elements that every homeowner should consider before remodeling their kitchen.
New Appliances
Sometimes people will hire a general contractor to install new cabinets or to even reconfigure the set up of their kitchen without thinking about how their appliances are such an important part of the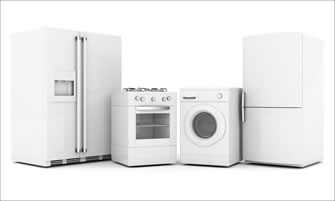 look of their kitchen. Along with being functional elements, your appliances are also part of the overall design of your cooking space.
As an example, if you're excited about going with an ultra modern style, but you're keeping appliances that are 15 years old, what will those aging appliances do to your new vision? Along with influencing the overall design and style of your kitchen, new appliances are often a good investment due to the fact that they tend to be much more energy efficient. This is especially true if your current appliances are more than eight years old. Take time to consider purchasing new appliances for that space that you want to transform.
Changing the Layout
Although a change of layout is not always necessary, it's worth thinking about carefully. Some kitchens are simply poorly designed in that they violate the basic triangle, which is defined by three separate points: refrigerator, sink, and oven/stove. This triangle allows for smooth flow when preparing a meal, and, in addition, when cleaning up afterwards. Also worth considering when analyzing your layout is the amount of counter space you presently have, if the placement of any appliance may be improved, and if you can create a better system and space for making medium and small appliances more accessible.
Identifying Wasted Space
One of the things that a solid general contractor can help you with is identifying wasted space that you may be able to better utilize. A few ways in which this may be achieved is by using stable corner units, turntables, and/or hanging rails. Although these all offer utilitarian solutions to space problems, they are also intrinsic design elements that can add variety and interest to your kitchen.
Work Areas
Before your kitchen is remodeled evaluate how efficient, useful, and practical your work areas are. Might repositioning your sink expand the counter space between that area and your refrigerator? Would it be useful to have equal amounts of counter on each side of your sink? Can you benefit from moving your stove further away from your other appliances and perhaps establishing an island? Redefine your work areas to better accommodate what you do.
Flooring Considerations
Finally, what type of floor makes the most sense for your kitchen? Ceramic tile, which can be pricey, is also easy to maintain and can really help define the space. Although tile may be more expensive than vinyl or laminate, it is especially durable and easy to repair. For some kitchens, a hardwood floor may be the right choice, and, although it is much more expensive than a wood laminate, it has a much richer look and feel, and, with proper care, it is extremely durable. As it is with other kitchen elements, your decision regarding your new floor will be influenced by personal taste, price, and value.
Ready to Serve You
If you are considering a kitchen remodeling project and live in the South Bay area, contact Vazana Construction, Inc., today by calling 310-863-5422. As a general contractor, we have helped and advised a wide range of clients concerning their kitchen remodeling projects. We'll gladly evaluate your present space, discuss your practical needs, and help you refine your stylistic vision for your kitchen. We'll work with you to create the ideal kitchen for your home and family.
Contact US Now 310 - 863-5422
© 2014 Copywriter Vazan Constraction, Inc
I want to thanks all of our customers for recommending Vazana Construction to your friends and family with confidence, I would like to say that all of your recommending are extremely appreciated.
General Contractor South Bay, Ronen Vazana
design & develop by ej 424-209-9974